Hello friends, In this tutorial, we discuss how we make money online. With a computer or Smartphone and an active internet connection, you can make dollars every day by spending only a few hours. We're gonna discuss the myths on making money online.
Myths About Making Money Online
We all search in google for "How to make money online", Google gives you millions of results. Also, most of those results will be fake and it will spoil your money and time.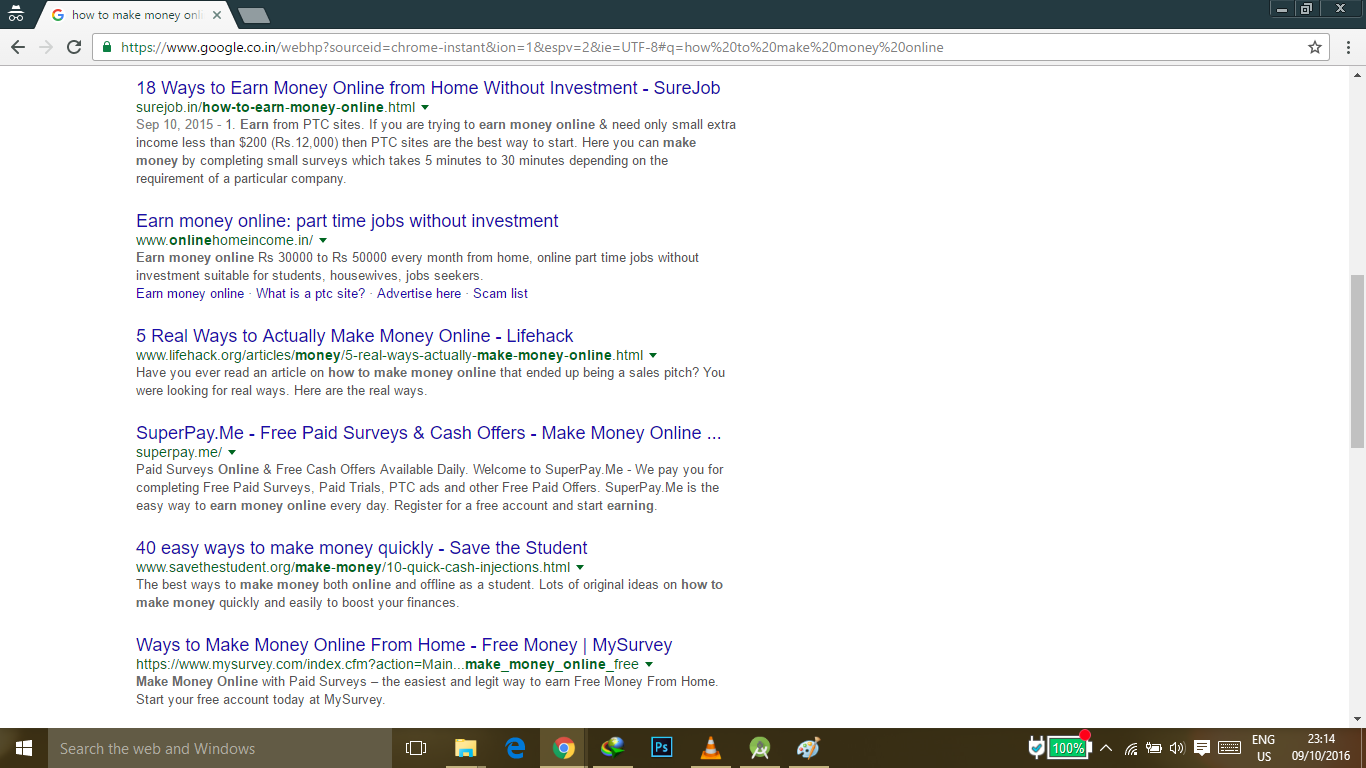 Before starting an online job you should study about that job completely. Some online jobs that you will be commonly aware of are listed below:
Data Entry

Captcha Entry

Survey

Click on ads
These are some of the results you may get if you search on google. You may get a lot of sites with results like these. Here, I am introducing some sites and ideas to make money online that is 100% working. These all sites or ideas are checked by myself and I am already earning 10k in a month. If you have passion and patience, then you can earn a lot from home itself. I am briefly discussing some sites here, For more queries, Contact me.
Make Money Online:-
#1. Become a freelancer
Freelancing is the best way to make money online. If you have any talent like sing, write, draw or any computer software knowledge then you can become a freelancer. There are many sites that hire freelancers. Here are some sites…
fiverr.com

freelancer.com

upwork.com

toptal.com

etsy.com
#A. Fiverr
fiverr.com is the best freelancing site. Here you can create your gig with what you know. You can make a first earning of 5$ from here. If someone wants your help then they contact you and they give money for that work.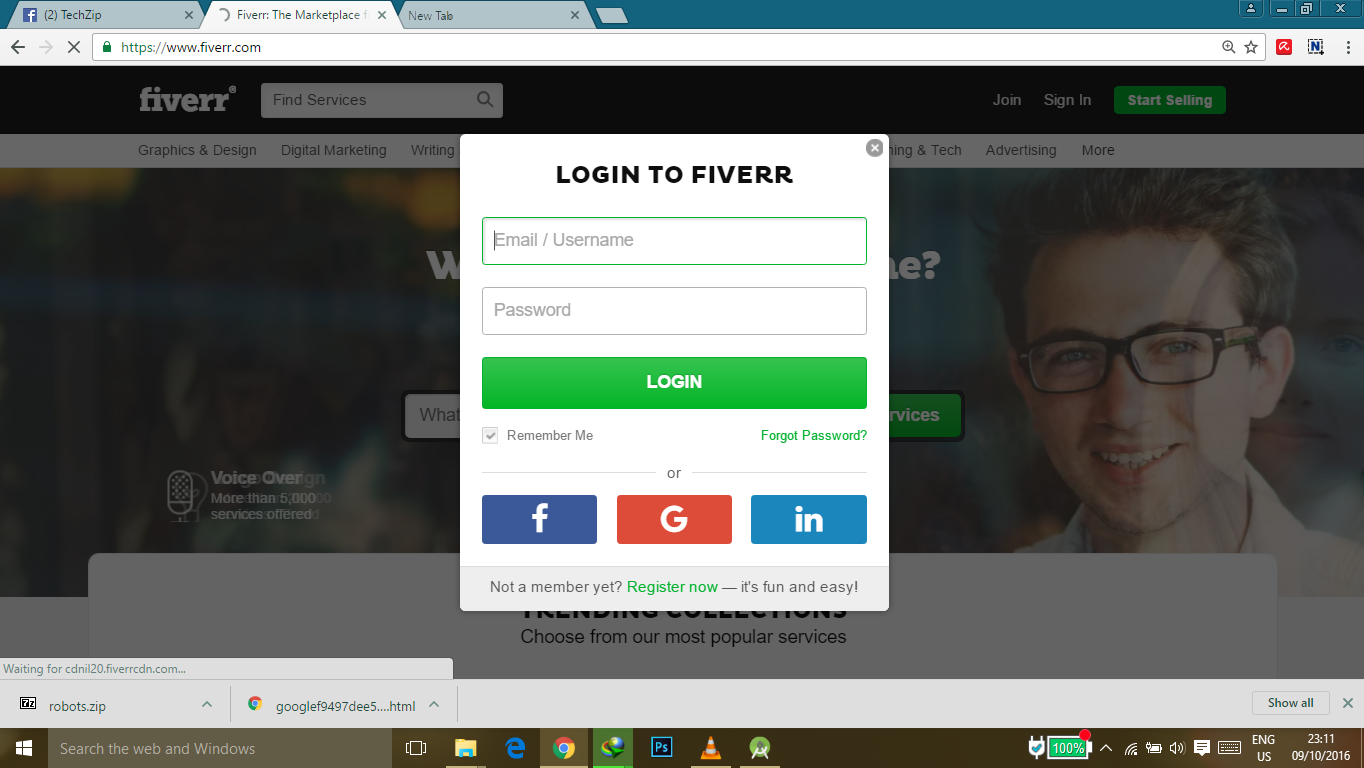 Fiverr login page
#B. Freelancer
freelancer.com is another site to do freelance jobs. freelancer is a website like Fiverr. Here also we have a profile with what we know and if someone wants your help then they will contact you and give money for that work.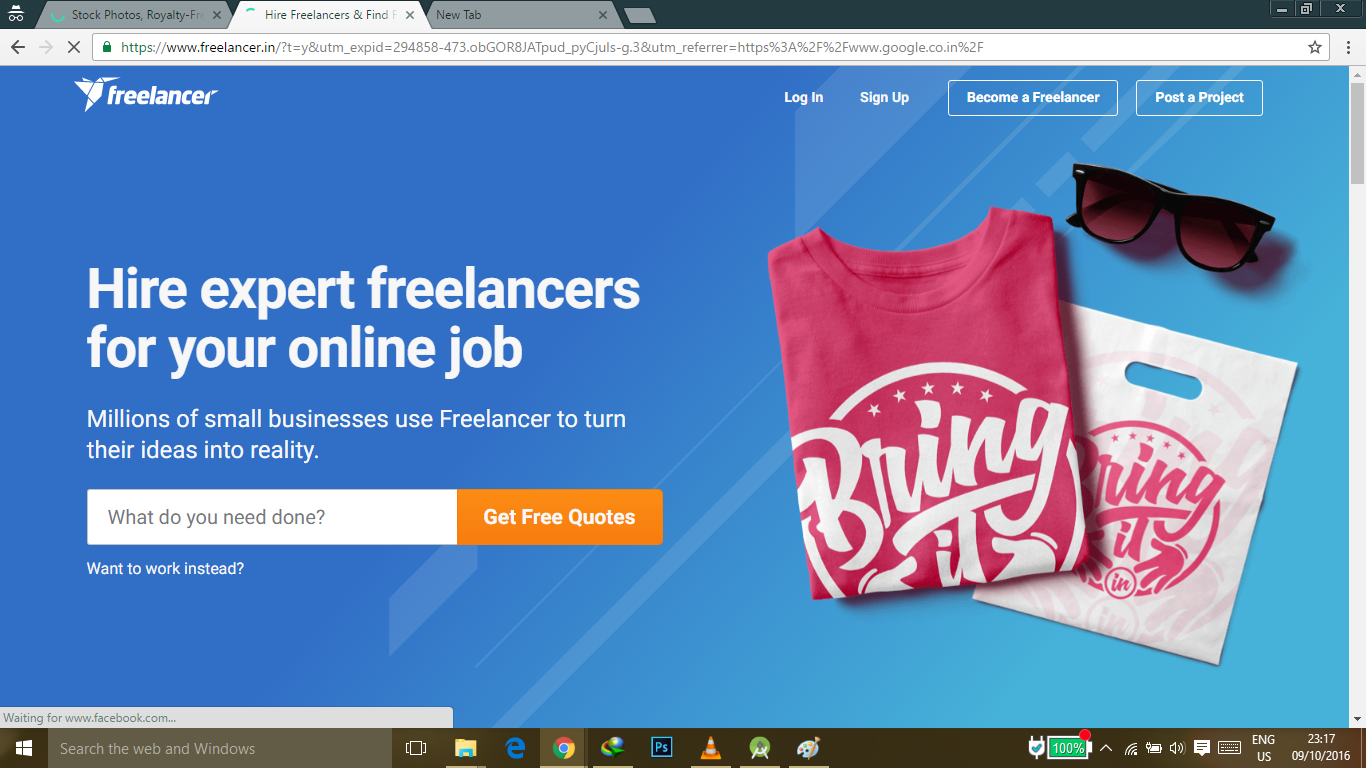 freelancer home page
#C. UpWork
upwork.com is another site to do freelance jobs.
upwork home page
#2. Affiliate Programs
Another way to make money online is an affiliate program. We all may have done shopping through Flipkart, Amazon, Paytm etc. These sites provide affiliate programs. In the affiliate program first, you need to register in any of those sites. after the successful registration, they will provide a unique URL. You can share that URL with your friends through social media or your site or blog. You get the commission for who make shopping through that link. In a previous article, we already discussed affiliate programs. Click here to go to the article to get more details.
#3. AdSense
#A. Site or Blog
Another best way to make money through the internet is Google AdSense. If you have a blog or website then you can earn money by writing articles or anything in your blog. Google AdSense is the media to make money through your blog. First, you need to register for AdSense by using a google account. After successful registration, they (Google) will investigate your site and will verify your site.
Carefully make your Site and AdSense account. Google AdSense has many rules to approve the AdSense account. First, you carefully study Google AdSense. Click here to know the rules to get approve from google.
#B. YouTube
You can also earn money from Google AdSense by YouTube channel. The same Google AdSense account can be used for YouTube. If you have a video on your channel then you can request the advertisement for your video in Adsense. If Google approves your video then you will get the ad for your video, and you will get earnings from YouTube by views on your video or click on your ad. By increasing view of your channel, you get money. There are different types of ads on YouTube by selecting correct types you can earn more.
#4. AdMob
If you have great knowledge in app making or game making with android or any other platform, then you can make money from Google AdMob. If you have already created an app or game, then you can insert ads in your app by AdMob. By that, you can make money. By the increase of viewers, You will be earning more.
---
NB: The above sites and techniques are all checked by myself and all will work for sure. There are many other freelancing sites and many sites that help you to make money online. Before going to invest or do the job, make sure you had a detailed study about the site else it will spoil time and money. And remember one thing Passion and Patience are important in doing online work.